Make Your Own: Robotic Arm (July 30)
Explore the relationship between humans and machine with this hands on workshop. Build your own hydraulic powered cardboard robot arm
SCHEDULE

Sun 30 Jul 2017

/

14:30 - 16:00

PRICE

S$40.00
Includes cost of materials

PLACE

FabCafe Singapore MAP
Make Your Own: Robotic Arm
If you could build a robotic arm, what would it look like? Build your own robotic arms powered by hydraulics, and explore creating art works using lasercut cardboard robot arms. What makes a robot and what can be considered art? Can a machine have a creative mind, or an intelligent arm? Made of laser cut cardboard, and an easy-to-build hydraulic system of syringes and tubes, you'll get to bring home your robotic arm at the end of the workshop.
For kids ages 9+ (accompanying parents do not need to purchase an extra ticket as long as you are building 1 kit)
Date: Sunday, 30 July 2017
Time: 2.30pm - 4.00pm
Venue: Rainbow Room (meet and register attendance at the Fab Counter at 2.15pm)
Fee: $40 per participant
Class Size: max 15 kids, min 7 kids
Recommended for ages 9+ (we are open to kids as young as 6 if they can sit through 1.5h of activity. All kids will need to be accompanied by parents / adults)
(if we have less than 7 sign ups, we may postpone the workshop to the next session. we will notify participants 3 days before the workshop)
This workshop is designed to be beginner friendly. Most of the materials in the workshop are designed and created lovingly by us with the help of our friends.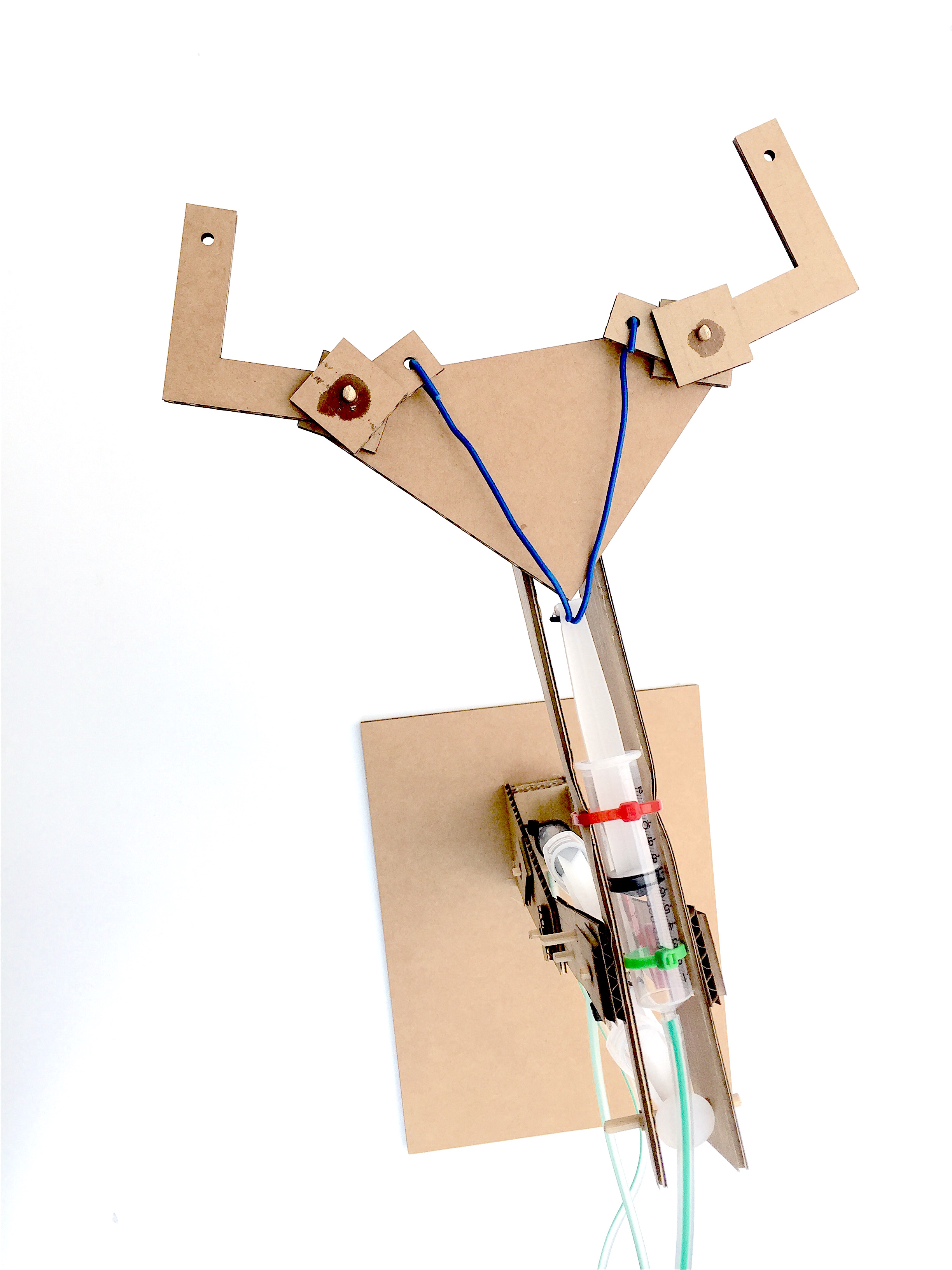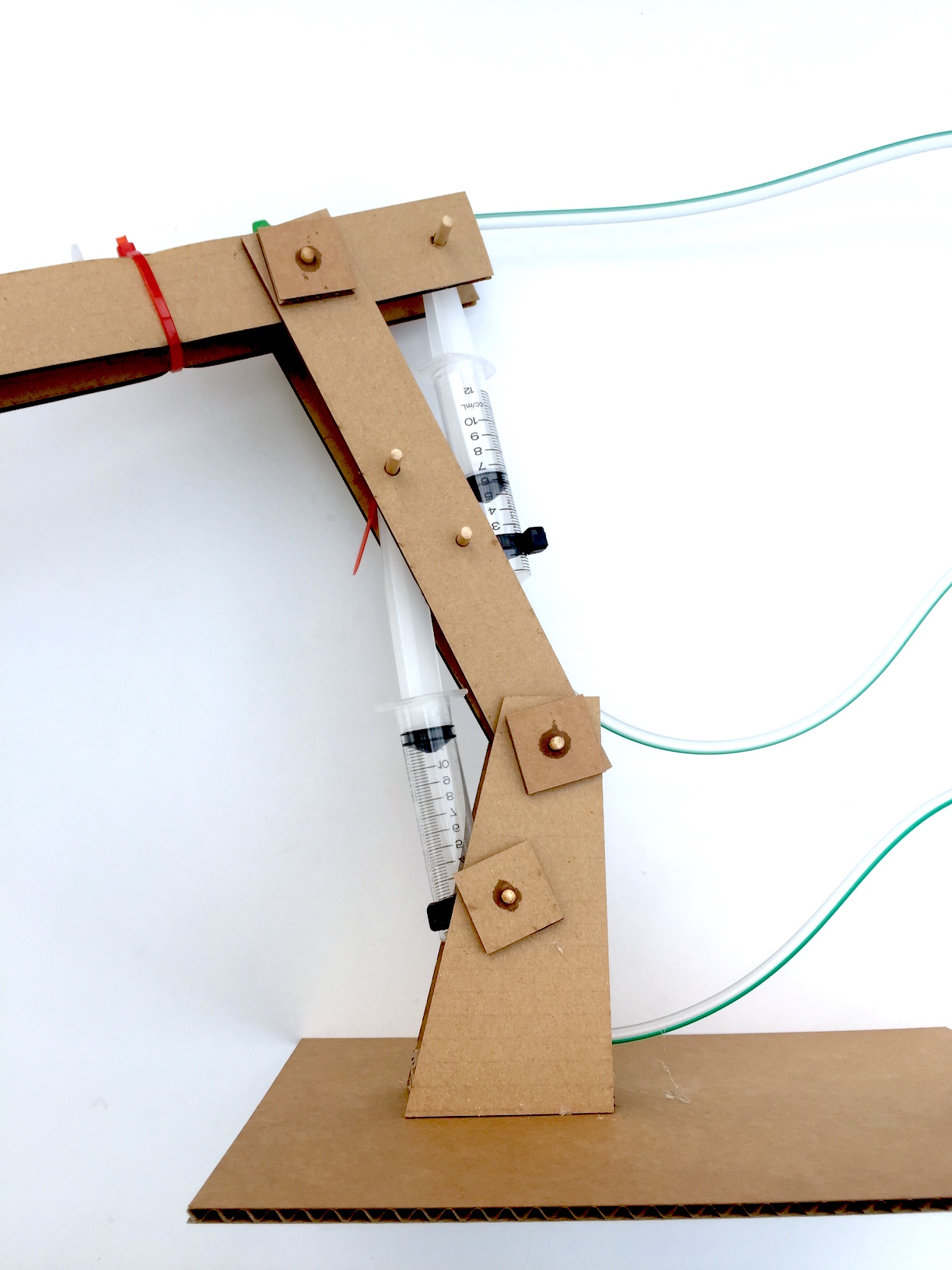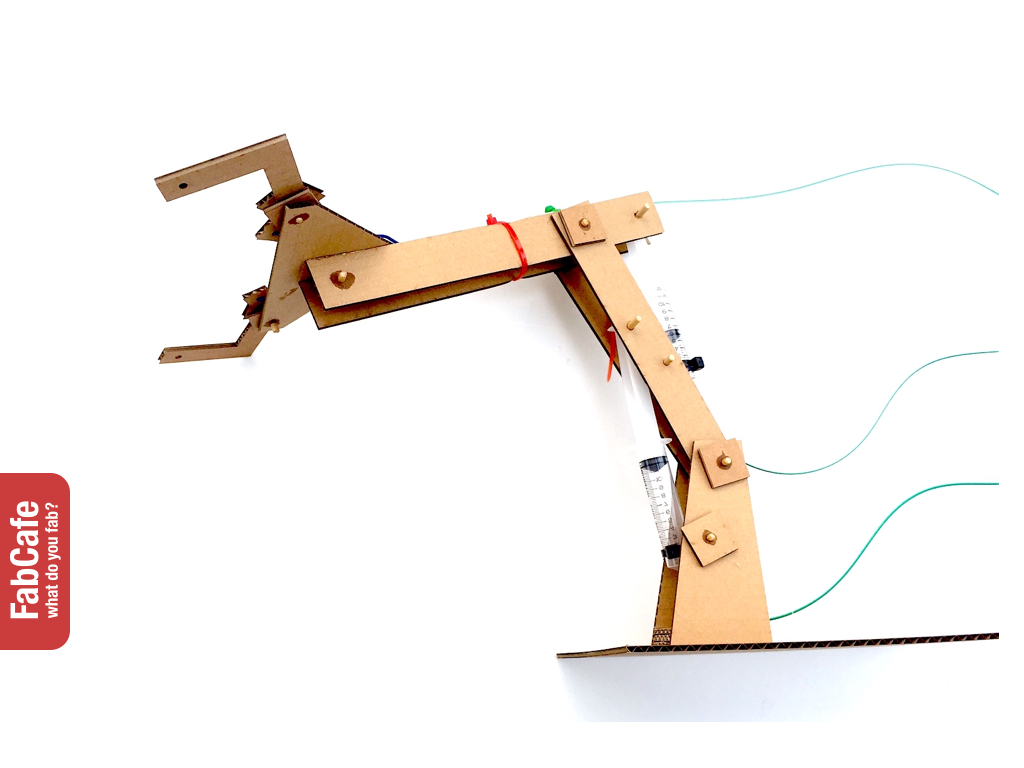 Sun 30 Jul 201714:30 - 16:00
Finished
Detail
Sunday, 30 July. Meet at 2.15pm at FabCafe Fab Counter, lobby of ArtScience Museum Singapore. The workshop will be at the Rainbow room
Price
S$40.00
Includes cost of materials
Place
FabCafe Singapore MAP
Capacity
15
FabCafe Singapore
| | |
| --- | --- |
| ADDRESS | |
| ACCESS | Bus:SBS: 97, 97E, 133, 133M, 502, 518 / SMRT: 106 |
| TEL | |